Forest Business Accelerator
Promising companies from all over Sweden have the opportunity to develop and scale up their forestry concepts and sustainable technologies. The Forest Business Accelerator enables startups to verify and develop their solutions in close collaboration with industry-leading companies operating in a global market.
With access to a world-class pilot park, it also offers the opportunity to test, develop and improve processes and technologies with the support of research. You'll also have access to powerful digital platforms, business development initiatives and meetings with industry specialists, potential customers and partners - working together to commercialise and internationalise solutions in wider markets, for a greener future.
Do you have a forest-related innovation?
 
Forests and woodlands have long been valued resources in Sweden - from traditional lumber, timber, and pulp to new uses through modern industrial processing. Today, raw materials from the forest can be used as climate-smart alternatives for packaging, food, clothing, fuel and more. There's an intense research effort within forestry to essentially create a sustainable bioeconomy for the future.
By bringing digitalization and entrepreneurship together with the forest industry, we can create solutions that are good for business and a greener future.
WHO CAN JOIN?
Companies aiming to commercialise their innovation and create value related to forests, forest raw materials or the forest industry. To be admitted to the programme, you must have a forest innovation or identify forests as a new market area.
Criteria for participation in the programme:
The product or service is ready, or is very close to being ready, for market introduction.
The innovation should have growth potential and be scalable to international markets.
The company should be able to invest in its business development within the programme
The company must not have been registered for more than five years (this criteria only applies to swedish startups)
The founding team of the company must own 75% of the company, dividends to owners must not have been paid
FOCUS AREAS WITHIN THE PROGRAMME
Forest innovations and sustainable business ideas in all their forms are part of the Forest Business Accelerator. This means that the forestry focus is given, but that cross-fertilisation with other sectors and areas may vary. Perhaps you see new opportunities in energy, smart materials, food or other areas that can make the world a little greener? Then you are the one we are looking for!
Examples of innovations we are looking for:
Innovations based on pulp, paper, and wood.

Innovations that increase the value of residues
Sustainable food production

Streamlining of the production processes of the forest industry.

Products, services and solutions in e.g. IoT, Big Data, SCM, AI, VR and robotics with a forestry connection.
ACCELERATE YOUR BUSINESS
The program covers seven months of business development based on the goals, business models, and strategies that we create together. We work towards the goal to commercialize and internationalize your company's solution to larger markets.
As a participant you will have access to:
BizMaker, SCA, IBM, and Processum's business advisors, networks, industry expertise, technology, and test environments.

IBM's powerful platforms for the development of applications based on IoT, AI, Big Data, etc.

RISE Processum's extensive pilot facility for testing biotechnology and chemical processes.

Support in the development and verification through SCA's processes and operations.

Support for packaging offers and business models.

Support for finding financing solutions with investor contacts.

Needs-driven interventions, e.g. advice on patents and IPR issues and legal support in contract writing.

Seminars and workshops.

Local, regional, and international events and networking meetups.
THE PROGRAMME OFFERS UNIQUE ACCESS TO:
COMPETENCE IN THE FOREST INDUSTRY
Support in the development and verification through SCA's processes and operations.
BUSINESS ADVICE
BizMaker, SCA, IBM, and Processum's business advisors, networks, industry expertise, technology, and test environments.
DIGITAL PLATFORMS
IBM's powerful platforms for developing applications based on IoT, AI and big data
PILOT PLANT
RISE Processum's extensive pilot facility for testing biotechnology and chemical processes.
COSTS AND FINANCING
The fee for participating in our forestry accelerator in 2022 is 10.000 SEK + VAT. You are responsible for travel, accommodation and expenses for your company's participation.
You are offered help to find the right type of finance to scale up your business based on your needs. However, we do not invest in your company and therefore do not take any ownership in the programme.
IP AND PRIVACY
We protect your intellectual property rights and all IP stays with you as the creator. We work under strict confidentiality and all information is kept confidential.
PROGRAM START
The program is launched once or twice a year and is implemented both physically and digitally.


Accepted companies are expected to participate in joint full-day meetings:
Introduction, action plan

Financing, business model
Marketing communication and sustainability

Strategy for growth
International Business
Closing days
ABOUT THE PROGRAM
Forest Business Accelerator is a collaboration between SCA, IBM, RISE Processum and BizMaker.

Startups with sustainable concepts and technologies from all over Sweden have participated in the Forest Business Accelerator since it first started in 2017. The Forest Business Accelerator offers an intense program that opens up opportunities for new business in international markets. The accelerator gives selected startups access to industry specialists, advanced technology platforms, valuable networks, and potential for new collaborations.
DO YOU HAVE ANY QUESTIONS?
Please briefly describe your innovation in the form to express your interest. We will contact you for additional information.
About SCA
The core of SCA's operations is 2.6 million hectares of forest in northern Sweden. Around this unique resource, we have built a well-developed value chain based on renewable raw materials from our own and other forests. We offer paper for packaging and printing, pulp, wood products, renewable energy, services for forest owners, and efficient transport solutions.
SCA on the accelerator
There are many exciting and promising future initiatives within SCA, but it is of course impossible to be able to focus on all potentially interesting tracks. Therefore, entrepreneurs are needed who can develop and commercialize concepts that are outside of what we ourselves invest in. An entrepreneurial company can shape a structure and culture that is optimal in the development of brand new products and business where extremely fast decisions are part of everyday life. What is often lacking, however, is the power in terms of resources, knowledge, contact networks, and business experience that large companies possess. A well thought-out collaboration between entrepreneurs and large companies provides interesting conditions for creating completely new values.
The Forest Business Accelerator is an important platform to enable a successful exchange between SCA Forest Products and entrepreneurs. We are convinced that the accelerator will be able to open doors to new and interesting dialogues, relationships, and collaborations.
A particularly interesting and very relevant component of the Forest Business Accelerator is the link between the forest industry and digitalization. Today's society, industry, and businesses are increasingly affected by the development made possible by digitalization. Therefore, it has been natural for us to start a forestry-focused accelerator with a direct link to digitalization, together with BizMaker and IBM.
SCA Forest Products sees the accelerator as an initiative to create a seed bed for transformational innovations. By bringing entrepreneurs and the forest industry together, we can create new opportunities for the future.
IBMis a cognitive solution and cloud platform company working to digitally transform companies and industries. With operations in over 170 countries and innovation as a key part of our strategy, IBM delivers industry-specific solutions in cognitive services, cloud, big data and analytics, security, mobility, and collaboration. We operate at the intersection of technology and business. This enables us to change the world we live in. Our customers work to dissolve cities' traffic plugs, find the cure for cancer, improve the safety of food management, reduce different types of risks, and, not least of all, work to take care of their own customers, employees, citizens, and patients in better and more personalized ways. Being a necessary organization in the creation of a smarter planet is our mission.
RISE in Örnsköldsvik supports and initiates research and development in biorefinery. Together with other biorefinery initiatives, our cluster with partners from industry and academia forms an important hub for the development of new products, processes and energy solutions from forest raw material and process industry residues. With our expertise and pilot facilities, we can carry out development projects or produce substances for further development on behalf of individual parties in a neutral and independent manner.
FOREST BUSINESS ACCELERATOR STARTUPS 2023
BRIGHT DAY GRAPHENE
Produces graphene from renewable resources with unique properties optimized for energy storage.
FLOX ROBOTICS
Designs, develops and deploys autonomous technologies to keep wild animals out of areas where they should not be.
Has developed a solution to produce electricity from low temperatures that are currently not used.
ORIGINAL CREATION
Provides a transparent traceability system that unites actors throughout the material flow chain and streamlines customers' sustainability reporting.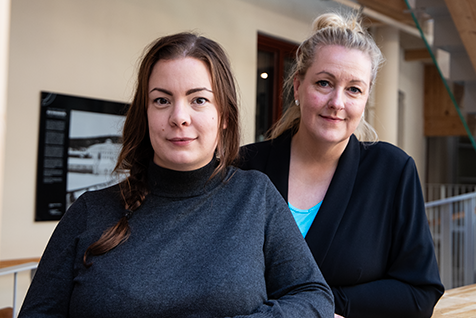 DIRI SAFETY SOLUTIONS
Provides companies with a digital risk management tool to facilitate occupational risk assessments and extend systematic health and safety management.  
FOREST BUSINESS ACCELERATOR STARTUPS 2022
RESELO
Converts the residual product birch bark into a biomaterial that can replace fossil-based rubber found in toys, protective equipment and footwear, for example.
HELIOS INNOVATIONS
Has developed a method to purify seawater and other liquids at very low temperatures, allowing industries to harness the energy from their own waste heat.
FLASHEYE
Uses a specific type of 3D sensors for monitoring industries that can see and analyse processes, vehicles and people in real time.  
BIOSORBE
Has developed a biomaterial that can effectively and environmentally absorb hydrocarbons and oil from water, air and soil.
MICRODRI
A microwave-based solution for wood drying where each individual board can be monitored to customise the drying process.
FOREST BUSINESS ACCELERATOR STARTUPS 2021
A new method for sustainable production of textile materials, based on nanocellulose and unique natural processes.
DAIKA WOOD
A new bio-based material that can replace plastics, made from residual currents from the forest industry.
AI solution that helps sawmills identify individual logs throughout the process and cut them up optimally.
FOREST BUSINESS ACCELERATOR STARTUPS 2020
JORD INNOVATION
A biomaterials startup working to replace finite raw materials, such as plastic or metal, in consumer products.
SANDTEC
The developer of an innovative drying process for the forest industry that doubles the energy value of the residual product bark.
FORESTXCHANGE
A cloud service for forest owners, dedicated to profitable and sustainable forestry, with mediation of ecosystem services and traceable timber.
BIG AKWA
A Sustainable fish farming startup that supplies biofilter with nutrients to the paper industry while, at the same time, creating a cleaner marine environment.
TEBRITO
The startup behind a large-scale automated production of insects for food and animal feed, grown on residual streams from the forest industry. 
FOREST BUSINESS ACCELERATOR STARTUPS 2019
BIOCOMPOST
A composting technology startup that processes organic waste into environmentally friendly soil products.
CALEJO INDUSTRIAL INTELLIGENCE
A startup creating a unique cutting-edge technology in AI that streamlines and improves the industry's processes.
CINIS FERTILIZER
The creator of a process for converting ash from pulp mills to a high-quality and fossil-free mineral fertilizer.
PLANTVATION
The developer of a technology for automating cultivation systems that streamline and digitize plant cultivation.
PREDIKTERA
A startup that provides chemical image analysis and reading of large volumes of material in forest production processes.
FOREST BUSINESS ACCELERATOR STARTUPS 2018
DEEP FORESTRY
The team behind a unique drone technology that can measure large volumes of forest stands, which automates traditional methods.
ENVIGAS
A company that transforms residual products from the forest industry into economically and environmentally valuable products, such as biochar, bio-oil and bioenergy.
FLOCELL
The developer of tomorrow's technology in global water treatment for the process industry, as well as municipal and private treatment plants.
MULTI CHANNEL SWEDEN
The creator of a unique technology for decomposition of logs, which increases the pulp industry's use of forest raw materials.
NORDLUFT AUTOMATION
The tech developer behind an automated spreader system for fertilizing and returning ash over forests using unique drone technology.
PARALOX
A startup company with a product that automates and connects in real time the construction process' business and logistics chain, from the first board to the finished building.
FOREST BUSINESS ACCELERATOR STARTUPS 2017
EKOLIGENS
A company that has, in collaboration with the Swedish fashion and forest industry, developed a unique technology for the production of cellulose hangers.
ENERGY SOURCING TECHNOLOGY
A startup that lowers the purchase price of electricity through information logistics, strategy development, and algorithm trading.
IMORGON INNOVATION
The developer of M3 smart wooden houses and offices on property extending onto water in central city locations.
KATAM TECHNOLOGIES
A digital technology company using AI and sensors to measure forest populations in real time on a smartphone.
SKOGENS SKÖNA GRÖNA
A startup that sees forestry in a completely new way and manufactures unique food products for global export that use spruce shoots as flavoring agents.
SUSTAINALUBE
The developer of revolutionary products in the form of water-soluble and fossil-free lubricants for forestry and construction machinery.
TRACY OF SWEDEN
The creator behind the "Google of the Forest" – a high-tech system for tree recognition and tracking that's used in the fight against illegal deforestation.
LUP TECHNOLOGIES
A startup that streamlines freight logistics for industries by gathering construction routines for transport companies and drivers in one system.